Welcome To The Logdendale Aqueduct Section - note this part of site under development
A series of reservoirs constructed east of Hyde Nr.Manchester, fed an aqueduct system which delivered water to Prestwich reservoir.

It was constructed as a for runner to the Thirlmere Aqueduct.

HIstory
In 1846 the Manchester Corporation appointed John Frederick Bateman to advise on improving the town's water supply. His vast plan took water from the Longdendale Valley in the West Pennines, impounding water into seven reservoirs along the River Etherow and conveying water along aqueducts to Manchester and Salford. At the time it was the biggest water supply project ever undertaken in Europe. Although the first water was supplied in 1851 work continued for the next thirty years.
Modern technology - Aeriel photo , thanks to the OS on this one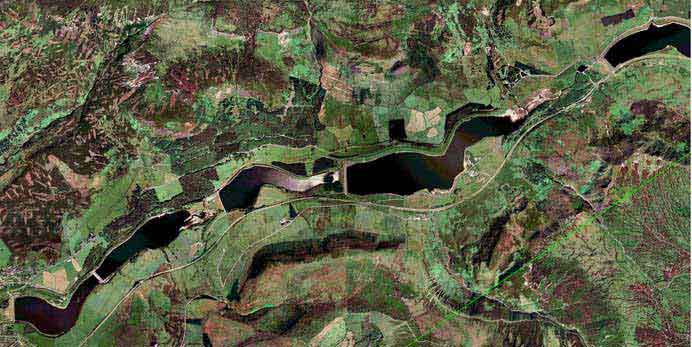 Older technology - Enlarged Map Section Of The Longdendale Reservoirs
From : History & Description of the Thirlmere Water Scheme by J.Harwood circa 1868
To see the whole map and aquedct system click here